We are a stronger and more diverse community with the ongoing connections and contributions of former students and staff.
MGC Alumni offer a wealth of educational opportunities for our students. The experiences, pathways and passions of our former students provide stories and perspectives that influence and inspire our whole community.
Remaining connected to MGC through our Alumni creates genuine and special networking opportunities for both former and current students.
We invite all former students to join our Alumni and encourage everyone to stay connected by sharing stories, joining our social media groups, contributing to our publications, and attending our events. 
We believe it is important to celebrate the stories, achievements and milestones of our wider community, and are beginning to gather mini-bios (a photo and 100 words). Please send your mini-bio to us via the form below.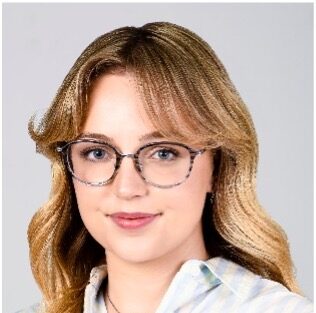 Ella
My time at MGC was incredibly valuable in making sure I understood all the doors that were open to me, and that I believed I could pursue and thrive doing whatever I wanted, including pursuing a career in the humanities and NFP work. I am still incredibly close to many of my MGC friends, who have been an incredibly powerful and empowering community of women to lean on.
Ella works at Future Women, where she manages Jobs Academy, an initiative to boost workforce participation and economic security among vulnerable Australian women. At Future Women more broadly, she works to make gender equality a reality in Australian workforces. Since graduating from UniMelb with a Bachelor of Arts(Honours), she has also produced There's No Place Like Home podcast, a 10-episode podcast series highlighting the impacts of domestic violence in the words of victim-survivors which won Best Podcast of the Year and Best Podcast Episode of the Year in 2022. During her Honours year, she authored a thesis exploring Incel violence and the behaviour of alt-right men.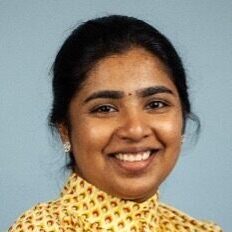 Thirumagal
My high school life at MGC is deeply cherished. I went to a small primary school in the locality of our residence and was eager to be exposed to the big world of Melbourne and meet people from diverse backgrounds. This was pivotal in my decision to join MGC in Year 7, and by Year 9, I was a confident young teen navigating through the rollercoaster of life, thanks to the many extra-curricular activities I was involved in MGC. I developed leadership skills & values through Australian Air Force Cadets, Sports Teams, STEAM club, Environment Club, and student representations on the junior and senior school executives. My teachers also had a profound effect on encouraging academic excellence & strengthening my intra-personal values, especially through the VCE phase. After school, I studied Engineering, and currently I am an Engineering Consultant in the Energy Management & Renewables Industry. The learning opportunities from my time at MGC are foundational to my character & knowledge, and I trust MGC will continue to provide equitable education!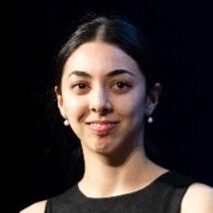 Emily
Since graduating from MGC in 2021, I have commenced a Bachelor of Science Advanced - Research (Honours) at Monash University. Highlights of my first year included being recipient of the Jackson Prize for Chemistry I Advanced and accepting a summer research scholarship in the atmospheric sciences. The research project gave me the opportunity to perform data analysis on a weather system associated with the 2022 eastern Australia floods and present my findings at the Weather and Climate Interactions conference in 2023. Going forward, I wish to finish my degree with specialisations in mathematics and computational science to equip me with the skills to solve problems in the 21st century. I am grateful for the confidence MGC gave me to thrive in STEM. Through the guidance of many dedicated teachers, I developed a passion for the sciences and was able to excel in my final year. I continue to enjoy being involved in the MGC community by tutoring current students in mathematics.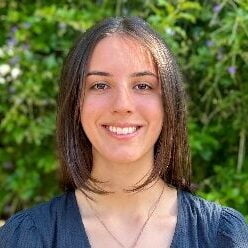 Hannah
I was awarded the C.A.S Hawker Scholarship which provides me with a full scholarship to Burgmann College at the Australian National University. I was awarded this scholarship for my potential as a future leader. The application process considered my academic achievement, character, leadership and community service. In receiving this scholarship, I want to extend my gratitude to the staff and students at Melbourne Girls' College. I had the opportunity to attend MGC from year 7 all the way through to year 12. MGC has had an immensely positive impact on me, allowing me to develop holistically as an individual. Upon arriving at MGC in year 7, I felt welcomed into a warm and inclusive culture. I was empowered to actively voice my opinions, and for the first time as a young student, I felt as though I could take up space in a classroom setting. Throughout my high school journey, I was supported by passionate and dedicated teachers. I not only grew academically from their teaching, but I also learnt how to think critically and be an independent learner. MGC's wide range of leadership and extra-curricular opportunities awarded me with a breadth of experience and allowed for me to develop interpersonal and leadership skills beyond the classroom setting. I will always look back on my time at MGC with joy and fulfilment, and I am certain that my experiences at MGC will guide me throughout my next chapter at ANU and beyond.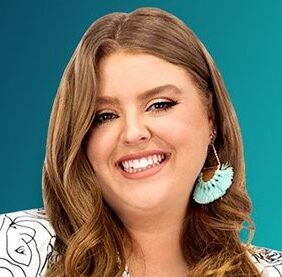 Aimee
I graduated MGC in 2014 and loved every second, I was heavily involved in the performing arts side of the school as well as leadership aspects which prepared me for my career.After graduating I headed to Swinburne University where I studied a diploma in Broadcast Journalism that led to my career in the media.I'm the daytimes announcer for Hit 100.9 Hobart as well as across the Hit network where I broadcast to 3.5 million listeners.My highlights so far include moving around Australia to pursue my career which has seen me working in multiple states as well as a short stint in Canada! I was also finalist for Radio Today's 30 Under 30 which recognises radio's rising stars.I've loved building up my social media profile across TikTok and Instagram and being able to mentor other aspiring radio announcers.MGC instilled a confidence in me which helped me believe I could achieve any goal I set out to complete and had me recognising my passions from year 7!
Share your details to join our Alumni